Facts

Developer: Zentrifuge (Germany)

Publisher: Self-published

Release date: Dec 27, 2017

Available on: Steam (Early Access)

Platform:  Windows, HTC Vive | Oculus Rift

Genre: Real-time Strategy

Target: Casual VR gamers

Players: Multiplayer Online

Regular price: $10 USD

"A Casual Spatial RTS, designed for VR"

void LINK brings the charm of early days Real-Time Strategy (RTS) games to high-end VR: Using both hands players direct ships through volumetric sectors of toy-box interstellar space, gathering resources, building their fleet and going to battle against rivals.

With its minimalist user interface and no-frills RTS mechanics void LINK allows for instant casual play, where complex strategy arises from players' ingenuity, rather than from extensive rulesets or tech-trees. 

While real-time strategic interaction with "spatial maps", truly 3-dimensional battlegrounds,  was pioneered by games like Homeworld more than a decade ago, void LINK is one of the first products to build on the unique advantages of modern VR peripherals (HTC Vive, Oculus Rift) to make that experience headache-free, by letting players implement their strategies in 3D space simply by moving their hands through it.


Adding some optional depth, void LINK comes with a Minecraft-style editor for creating custom ships from basic building blocks (Laser, Propulsion, Sensors, …). Players can design and introduce new unit types, even during battle, to counteract specific threats …or just for the fun of it.
"Enlisted by an intergalactic mining consortium as one of their many 'Field Coordiators', the player runs resource extraction operations in far-out regions of space. Depending on their remote control interface, 'void LINK', Coordinators find themselves pitted against each other and engaged in series of battle encounters, where winners climb the 'universal' leader board."
Key Features
3-Dimensional (cubical) battlefields
Minimal game rules and user interface (1-Minute Tutorial)
VR-driven Battle Controls (intuitive, effortless)
Custom user-designed units (generic modular space ship architecture)
Multi-player: 2-Player matches (p2p-connected, global matchmaking and ranking)
Single-player: 3 Stand-alone Missions, Practice mode

100% Positive reviews on Steam
Trailers
Screenshots
People
Design, art & development: Klaus Bruegmann (Zentrifuge)
Art & soul Support: Edern Gray
QA, Play-testing: Linus Herzog
Big thanks to: the 'Tokyo Indies' community, Scott George, Anaick Salaun Guery
Zentrifuge is a 1-man nomad game studio, based in Franken, Germany. Founded in 2013, after realizing various serious game projects, development on void LINK started in Summer 2016 because… well, someone just had to do it!
In the press
VR focus, 2017 Dec 30, "Gather Resources, Build a Fleet and Design Your own Ships in Casual RTS Experience void LINK"
VR World, 2018 Jan 3, "void LINK: Deutsche VR-Echtzeitstrategie im Early Access"
Voices
"Sploosh." – Reddit /r/homeworld
"A very well polished EA [Early Access]  title to keep your eye on. An old school RTS in VR with solid core mechanics and craftable ships all wrapped up in an immersive space environment. It's pretty fun too. " – Helixxvr
Logos/Icons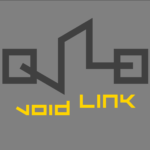 Links
Twitter: @ZentrifugeGames
Steam: 'void LINK'  Store page
Zentrifuge: this presskit
Virtual Reality Guide (The Guardian, Nov 2016)
Permission & Disclaimer
Contents of this presskit may be used for commercial journalistic purposes as long as copyright remains attributed to Zentrifuge.
You agree that by using contents of this presskit you assume full liability for any undesireable consequences that may arise from you doing so.